Visit Mike Ward Maserati & Discover Our Excellent Certified Pre-Owned Inventory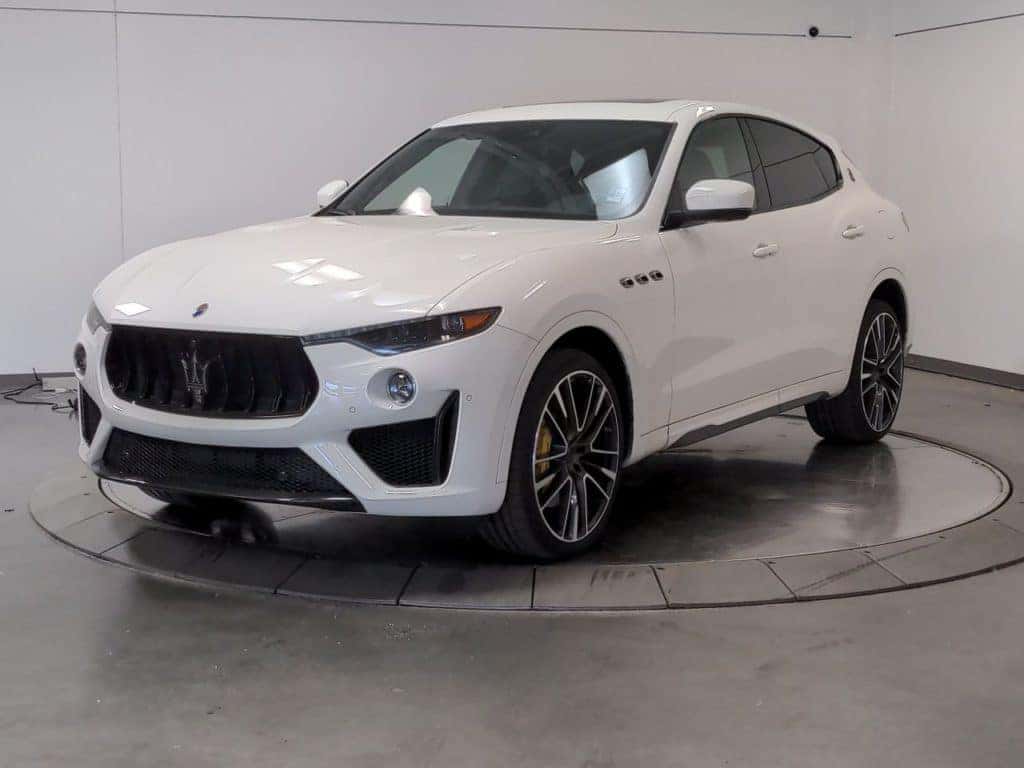 Consider Shopping for a Quality Certified Pre-Owned Maserati
Are you in the market for a high-end luxury vehicle and don't want to purchase a new model? The selection of Certified Pre-Owned CPO Maserati vehicles that we have available at Mike Ward Maserati in Highlands Ranch, CO, is sure to cater to a wide variety of needs and preferences. One of the biggest advantages of choosing a CPO Maserati is that you will be getting a quality vehicle that has undergone rigorous evaluations and inspections to meet our specifications. The result is a premium luxury and high-performance vehicle that has been well-maintained by the previous owner. A Certified Pre-Owned Maserati is a fantastic way to step into a vehicle from the iconic brand for the first time, and Mike Ward Maserati is the go-to Denver Metro destination for elite customer satisfaction. 
Certified Pre-Owned Maserati Vehicles Currently Available
2019 Maserati Levante Trofeo – An SUV with the heart of a race car, the 2019 Maserati Levante Trofeo combines high-end luxury and exceptional performance in a sleek exterior. Hearing the roar of the 3.8L twin-turbocharged V8 engine and letting every ounce of speed hit the road with vigor is an experience that is second-to-none. AWD handling makes the Levante a premier choice for all-year Colorado driving conditions. Inside, everyone is treated to heated seating and premium amenities like integrated navigation and SiriusXM radio. 
2021 Maserati Ghibli Trofeo – Taking the same deluxe powertrain and touches as the Levante and putting them in a gorgeous sedan, the 2021 Ghibli Trofeo is a quality recent model year option. This is a great choice if you are looking to take your vehicle out for a local track day, as the high-end powertrain and nimble RWD platform cater nicely to the track lifestyle. With heated front seating and integrated navigation just some of the upscale features found in the sedan, the Ghibli is an all-around top choice for the discerning Denver Metro consumer!
2018 Maserati GranTurismo Sport – For those looking at an iconic member of the racing-inspired vehicle market, the 2018 GranTurismo Sport is among the best. This coupe comes equipped with a vibrant 4.7L V8 engine that promises to deliver phenomenal acceleration around town, the highway, or the racetrack. Add on a highly maneuverable RWD platform, and you have a vehicle that excels in providing memorable trips wherever it goes. A modern Maserati isn't complete without deluxe interior implements and the GranTurismo Sport is no exception. Heated seating, integrated navigation, SiriusXM radio, and a premium audio system designed by Harman/Kardon are all ready to entice occupants of the coupe.