The Maserati Club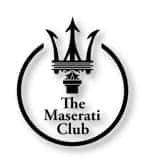 Start your engines! We are pleased to announce the schedule for The Maserati Club for (the rest of) 2019. 
June
June 7th-10th Corsa Maserati Mesa Verde
June 19th – Italian Dinner
July
July 13th (date not confirmed) – Car Detailing with Adam's Polishes
July 21st – Automezzi Italian Car Show
August
August 17th – Mountain Drive and Lunch – Special Tour
August 28th – Italian Dinner
September
September 21st-22nd – Gold Hill Mystery night
September 27th – FAC (Friday Afternoon Club)
October
Date TBD Italian Dinner
Date TBD Leaf Peeping Drive
December
December 28th – Holiday Party
More details for 2020 to follow.
It's going to be a great Maserati year! We hope to see you at an event soon.
(for any events that require fees, you will be invoiced for event costs)