The Maserati Club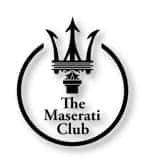 Start your engines for fun in the Denver area! We are pleased to announce the schedule for The Maserati Club for (the rest of) 2019. Details on 2020 events will be updated soon.
June
June 7th-10th Corsa Maserati Mesa Verde
June 19th – Italian Dinner
July
July 13th (date not confirmed) – Car Detailing with Adam's Polishes
July 21st – Automezzi Italian Car Show
August
August 17th – Mountain Drive and Lunch – Special Tour
August 28th – Italian Dinner
September
September 21st-22nd – Gold Hill Mystery night
September 27th – FAC (Friday Afternoon Club)
October
Date TBD Italian Dinner
Date TBD Leaf Peeping Drive
December
December 28th – Holiday Party
It's going to be a great Maserati year! We hope to see you at an event soon.
(for any events that require fees, you will be invoiced for event costs)