Performance-Minded 2021 Maserati MC20 Coupe Coming Soon to Mike Ward Maserati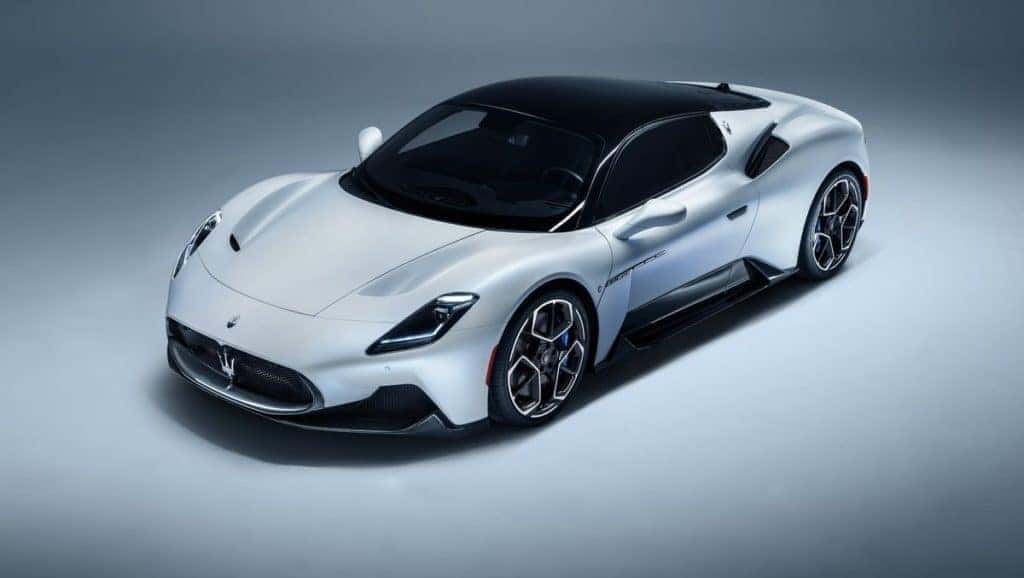 The 2021 Maserati MC20 is the performance brand's powerful addition to create a luxurious and sporty coupe that can be driven both on the road and the racetrack. Blending the scintillating design of a sleek coupe with the mechanics of a vehicle that can rival those with a racing pedigree, the MC20 is set to revolutionize how Colorado drivers view their daily trips around town. Uncompromising in its precision and built to excel in every area, the new MC20 will feature an engine never-before-seen in a Maserati vehicle. Inspired by Formula One technology, the twin-turbocharged 3.0L Nettuno engine will utilize twin combustion to deliver 611 horsepower. Paired with the advanced dual-clutch eight-speed automatic transmission, the MC20 will have the driver's heart pounding with excitement whenever they press down on the gas pedal.
Maserati is also making the 2021 MC20 as elegant as it is powerful. Stepping into the super sports car through the beautifully designed butterfly doors, drivers are welcomed by a cabin constructed with premium materials. To get every bit of performance out of the MC20, the interior will be clean and well designed with unnecessary features, providomg only what will directly improve the driving experience. The MC20 will be equipped with a centralized infotainment system that will be easily accessible with its two 10.25-inch displays. A wide variety of useful and entertaining applications will likely be available when it is released to the public.
Every little detail going into the 2021 Maserati MC20 coupe is for the sole purpose of creating the ultimate in driving excellence. From its performance being heavily influenced by Formula One to the design of the coupe being carefully constructed to minimize unneeded weight, the MC20 will be the premier choice for the daring Colorado consumer. Interested parties should visit or contact Mike Ward Maserati today to find out more about the MC20 including availability and ordering questions. Whether you stop into our Highlands Ranch dealership or call us at (303) 470-7000, our reputable Sales Department will happily give you the information you are looking for.