McLaren Denver | Mike Ward Group's Newest Dealership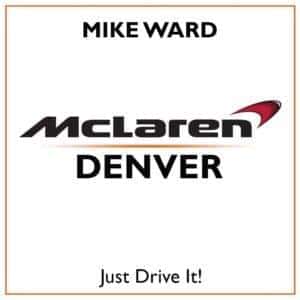 THE MIKE WARD MCLAREN WEBSITE IS NOW LIVE! CLICK HERE TO VISIT!
Welcome to McLaren Denver! Mike Ward Auto Group's newest dealership. As McLaren's newest factory authorized sales and service dealership, we are ready to serve the state of Colorado and several surrounding states. McLaren Denver will service and sell new McLaren and McLaren Qualified Certified Pre-Owned cars, and other pre-owned McLaren cars to the Colorado market, as well as several surrounding states.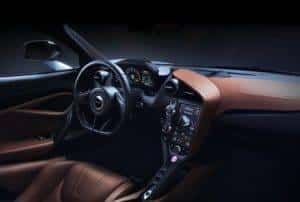 McLaren has a rich history of winning races in the Formula 1 racing arena. The company takes what they learn there and use that technology to build better road cars. Consider the mighty McLaren F1. Built in the mid-1990s, the F1 was the top sports car in the world for over a decade. The F1 was also the first production car to retail for over $1 million! Current and recent models have started at a much lower price-point, but have no shortage of performance. Current and recent models include the 720S, the Sports Series 570S, the Super Series 12C Coupe and Spider, the 650S Coupe and Spider, and the 675LT. The current top-of-the-line model is the Ultimate Series McLaren P1. Remember, Mike Ward McLaren Denver is your only choice for McLaren for several states around Colorado!
The ultimate sports car deserves to be paired with one of the top dealerships in the country – Mike Ward Auto Group! Mike Ward also services and sells Maserati, Alfa Romeo, INFINITI, and FIAT automobiles in there new multi-million dollar showroom in Highlands Ranch, Colorado. The team at Mike Ward is ready to take your McLaren ownership and purchase process to the next level! Buy the best – from the best!
THE MIKE WARD MCLAREN WEBSITE IS NOW LIVE! CLICK HERE TO VISIT!
McLaren Denver
1850 Lucent Court, Highlands Ranch, CO, United States