Luxurious 2021 Maserati Ghibli Trofeo Sedan Available at Mike Ward Maserati near Denver, CO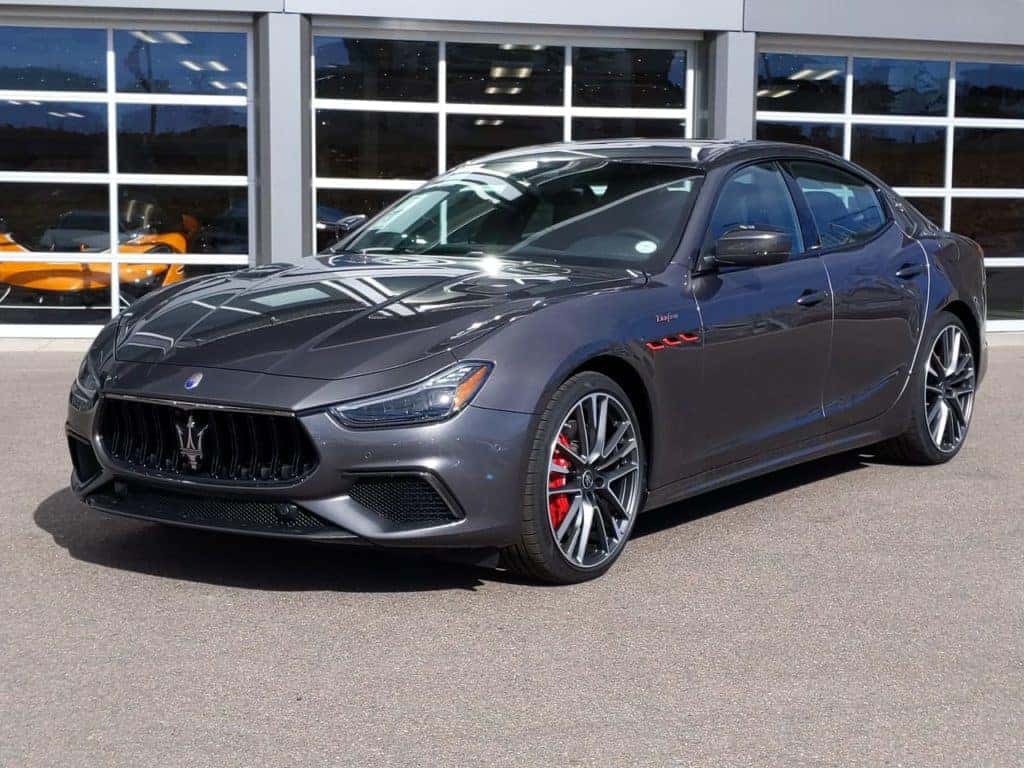 Remarkable and refined, the 2021 Maserati Ghibli Trofeo is the ultimate option for a luxury sedan. Exceptional performance meets a loaded interior to create an unmistakable cruising experience around the Denver area. Mike Ward Maserati in Highlands Ranch is the preferred destination in Colorado for purchasing new Maserati vehicles like the 2021 Ghibli Trofeo. Do not hesitate to purchase or lease this stunning sedan at our Denver area dealership.
The 2021 Ghibli Trofeo we have in our inventory is ideal for the Colorado driver who is looking for premium comfort and infotainment while taking advantage of superior performance. A twin-turbocharged 3.8L V8 engine delivers top-level acceleration that will leave the driver's heart pounding. Coupled with the automatic eight-speed automatic transmission, the ride of the Ghibli Trofeo is effortlessly smooth. Sinking into the luxurious seating and using the automatic dual-zone climate control to set the ideal temperature, the Ghibli Trofeo has a ride that is second-to-none in Denver. The Trofeo trim of the Ghibli is also equipped with the masterful 1280W Bowers & Wilkins Ultra-Premium Audio System. With this high-quality equipment, the integrated media applications, including SiriusXM® radio, have an unparalleled sound.
There is only one 2021 Maserati Ghibli Trofeo sedan in our inventory at Mike Ward Maserati in Highlands Ranch, CO. As such, you won't want to miss your opportunity to drive it home today. Visit our dealership or shop from home either online or by calling (303) 470-7000. Our Sales Department is ready to assist you through every step of our hassle-free and thorough vehicle-shopping process. We are also capable of providing flexible financing that can cater to the budgeting concerns of our customers. Drivers looking for a sedan that can give them an enhanced Colorado driving experience will find the 2021 Maserati Ghibli Trofeo the ideal option.