Own the Sensational Certified Pre-Owned 2022 Maserati MC20 Today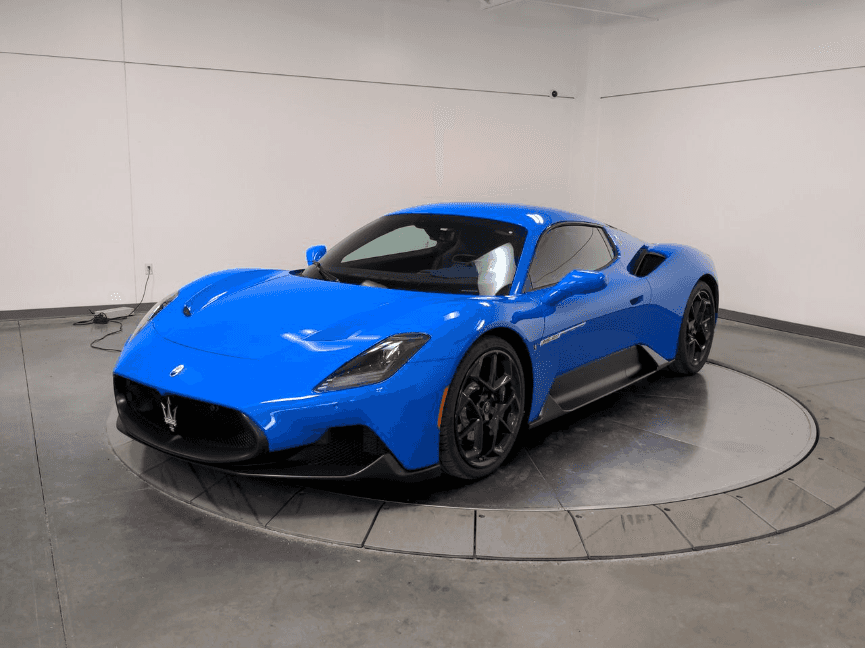 Special Certified Pre-Owned 2022 Maserati MC20 Available near Denver, CO
The Maserati MC20 is the type of vehicle one chooses when one desires an exclusive ride. This sports car defines what peak Maserati design and performance entail. When you visit the Highlands Ranch dealership of Mike Ward Maserati, you will find that we have a gorgeous Blu Infinito version available in our Certified Pre-Owned inventory. Give yourself the type of cruising experience that can only be delivered with a high-end sports car like the 2022 MC20 today. 
The Majesty of the 2022 Maserati MC20
Elite Powertrain – A true sports car, the 2022 Maserati MC20 is equipped with a robust twin-turbocharged 3.0L V6 engine called the Nettuno engine. Surges of speed exude from the engine as you press down on the gas pedal. Meanwhile, the eight-speed automatic transmission helps everything remain smooth for peak enjoyment. Keeping with the racing inspiration of the MC20, the nimble RWD platform emphasizes every steering input you give the vehicle. 
Top Interior Features – The 2022 MC20 is not just a high-powered coupe. Its interior is also well-equipped to make sure every adventure is immersive and comfortable. This includes superb quality leather upholstery for amazing visual appeal and comfort. Infotainment features such as integrated navigation highlight the modern elements of the sports car. Apple CarPlay and Android Auto are also included for smartphones to connect to the infotainment system. 
Certified Pre-Owned Quality – When you purchase a CPO Maserati from Mike Ward Maserati, you can be confident that the vehicle has met strict standards for quality. This means you are getting an MC20 that offers the type of ride you deserve. More importantly, this specific MC20 has less than 300 miles on the engine. As such, you will appreciate every moment you spend behind the wheel of this dynamic sports coupe with its surging performance and exceptional interior quality.