Compare the 2020 and 2021 Maserati Quattroporte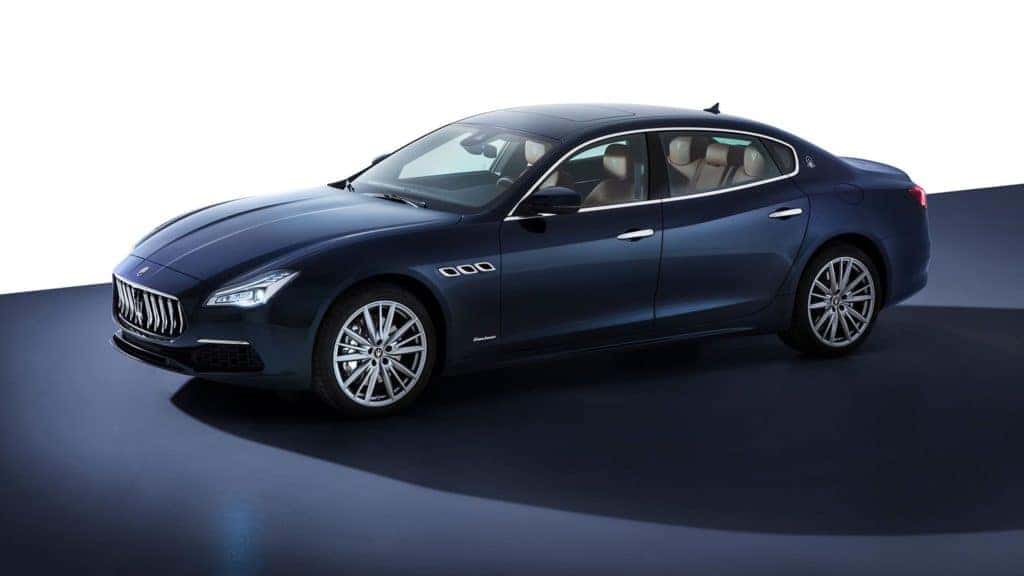 Introduction
High-class performance and top-end luxury are what make every Maserati vehicle superior when compared to other luxury brands. For the 2021 Maserati Quattroporte, the luxury sedan market continues to be pushed by this exceptionally constructed competitor. Compared to its 2020 version, the Quattroporte has received a new trim level and all trims have upgraded interior technology for everyone in the vehicle to enjoy. Driving around Denver has never been more exciting than when behind the wheel of a 2021 Quattroporte.

Performance
New for the 2021 Maserati Quattroporte sedan is the deluxe Trofeo trim. This trim is designed to maximize the performance potential of the Quattroporte. Backed by an incredible twin-turbocharged V8 engine, the Trofeo trim delivers 580 horsepower for unbridled overall speed. Acceleration in the 2021 Quattroporte Trofeo is exceedingly smooth as well with the automatic eight-speed transmission accompanying the engine. With the Corsa driving mode, drivers of the Trofeo trim can fully unleash the capabilities of the Quattroporte's performance.
Exterior & Interior Features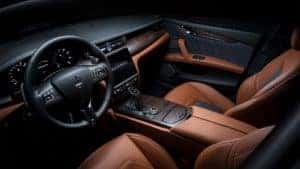 The infotainment system on all 2021 Maserati Quattroporte models has been upgraded from the previous 8.4-inch touchscreen to a larger and clearer 10.1-inch version. The luxury sedan also comes with a standard wireless charging pad for convenience. As for the Trofeo trim, customers can expect an array of interior and exterior improvements from other trims. The outside of the sedan is marked with a special grille and gorgeous red fend vent accents. The Trofeo is also equipped externally with 21-inch wheels and trim made of sleek carbon fiber.
Safety Features
The 2021 Maserati Quattroporte is equipped with modern safety technology that can easily handle a variety of road conditions. Automated Emergency Braking with additional Pedestrian Detection ensures drivers have another layer of protection to try and avoid a collision from the front of the sedan. Drivers can be confident they will not unintentionally be veering out of their lane with the inclusion of both standard Lane Departure Warning and Lane Keeping Assist.
Get behind the wheel of the stunning 2021 Maserati Quattroporte luxury sedan today by visiting Mike Ward Maserati in Highlands Ranch. We are Colorado's premier luxury dealer and would love to showcase our exceptional customer service to you. If you are interested in purchasing or leasing a Quattroporte today, let our knowledgeable Sales Department assist you in every step of our stress-free and comprehensive process. If you are unable to stop in, feel free to reach us at (303) 470-7000 to speak with a sales representative from the comfort of your home.
2021

Maserati Quattroporte

2020

Maserati Quattroporte

Base MSRP

$

104,185

$

101,485

Horsepower

424

HP

424

HP

City Estimated MPG:

16

MPG

1

7

MPG

Highway Estimated MPG:

2

4

MPG

2

4

MPG