2019 Maserati Ghibli Offers Incredible User Technologies to Enhance Your Colorado Drive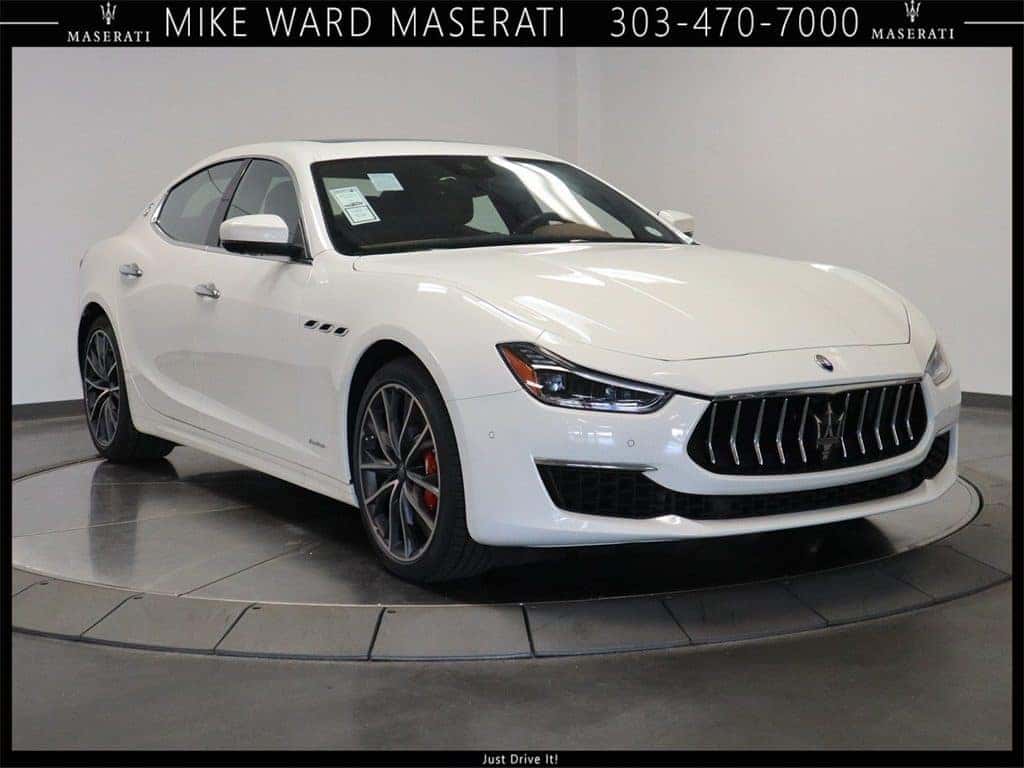 It is easy to see that the Maserati Ghibli is a pure luxury sedan.  So, it's no surprise that the 2019 Maserati Ghibli is a bold statement that is elegantly delivered, and perfectly balances a four-door sedan with the exciting sport performance you might not expect from a sedan.  You'll have your choice of V6 engines built in the Ferrari factory, fundamental driving dynamics with sports-car handling, and an intelligent AWD system for optimal traction and safety during all weather types.  All of this melds together and is finished with a luxurious interior with leather and even class-exclusive silk upholsteries.  Plus, the Ghibli offers a range of impressive user technologies that are sure to impress all drivers.  Here's a look at just some of the available options. 
Drive Modes – No matter what drive you're on, or what weather is thrown your way, this drive mode selector will help you out drastically!  You can choose between normal, sport, off-road, and even I.C.E – which stands for increased control and efficiency. 
Driver Convenience – The Ghibli provides the driver with the best in driver convenience features.  Standard remote start, hands-free power trunk with kick sensor, and a heated leather steering wheel are just some of these conveniences.  Some features are add-ons so you can have as many of these features as you want. 
Driver Assistance Package – You can add on this package, which offers you a range of safety features to keep you and your passengers safe.  Some of these features include a 360-surround view camera, active blind spot assist, and even traffic sign recognition.   
When you're ready to buy your own luxurious 2019 Maserati Ghibli, consider us here at Mike Ward Maserati near Denver, Colorado!  We currently have ten available 2019 Maserati Ghibli sedans in our inventory.  You can click here to take a look at what we have for you to choose from, or you can stop in today to take a test drive.  Either way, make today the day you purchase a pure luxury sedan for yourself!