2017 Maserati Ghibli S Q4 Provides Perfect Handling For Colorado Conditions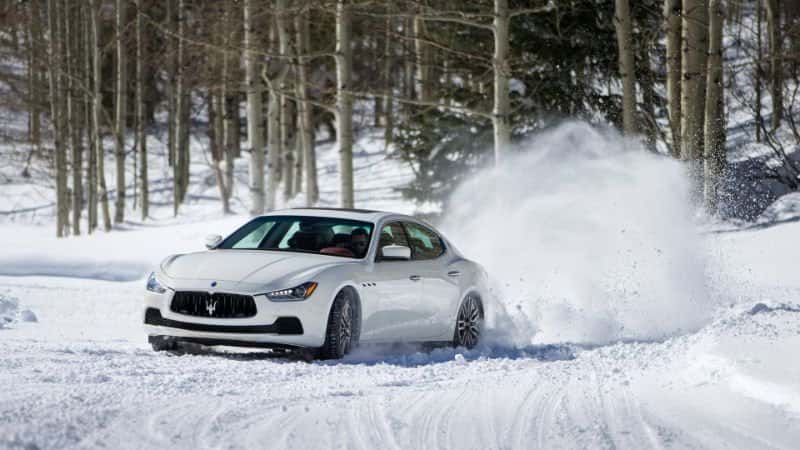 Colorado driving can be full of challenges…..from a sudden snowstorm or hail event to the exciting adventure of the Colorado mountain terrain.  With the 2017 Maserati Ghibli S Q4 you don't have to worry about handling these challenges.  The S Q4 has an intelligent all-wheel drive system that takes care of that for you!  During normal driving conditions, this AWD system provides a majority of the vehicle's impressive power to the rear wheels.  That creates a sporty driving experience you will appreciate.
However, when road conditions or weather conditions change, the Maserati S Q4 is ready!   The Q4 system will automatically analyze data to provide you with the optimal driving experience for the conditions.  It provides power to the front wheels as needed to provide traction in slippery conditions and improved handling for a variety of difficult road conditions.
That means the Maserati Ghibli S Q4 driver can have the sporty drive you want while knowing you can feel safe and secure that the vehicle will handle excellently in all conditions.  Now that is the perfect vehicle for Colorado!
Buy Your 2017 Maserati Ghibli S Q4 Near Denver Colorado
The Maserati experts at Mike Ward Maserati in Highlands Ranch would like to introduce you to the Maserati Ghibli.  We can show you all of the amazing benefits of this gorgeous luxury sport sedan.  From the moment you sit in this beauty, you will be ready to drive one home!  With the great deals at Mike Ward Maserati near Denver, there will be no reason not to!